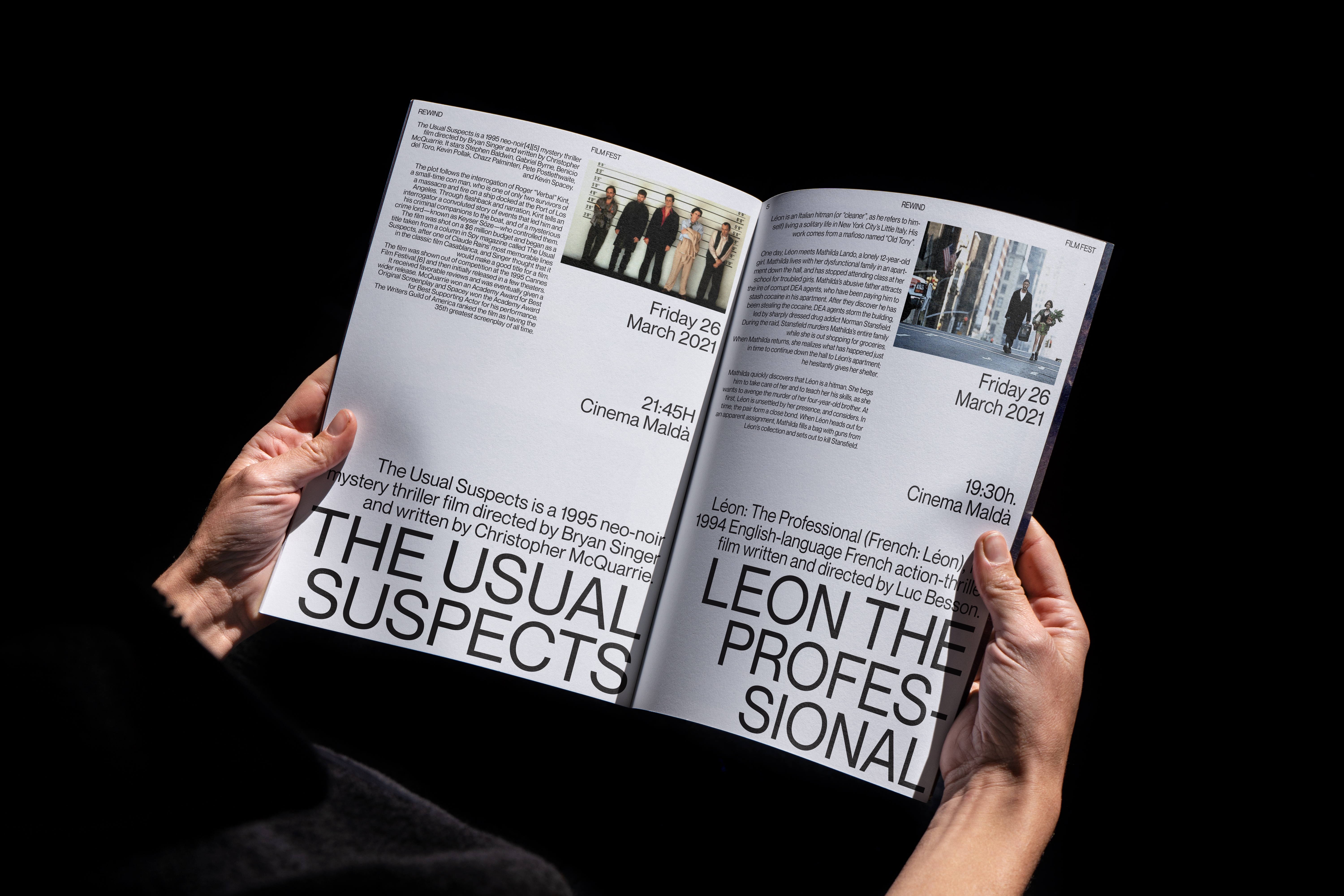 Identity and graphic systems for RFF.

Rewind Film Festival is a three day film festival taking place in three independent cinemas in Barcelona. The festival wants you to travel to the past through a selection of modern classic films.

The concept of inverting the course of time was the starting point for the graphic proposal, generating a conceptual system using the inversion of the "normative" hierarchy to represent the concept of going back, going from the end to the begining.
A collab done with Cóilín Phelan @zissou.xyz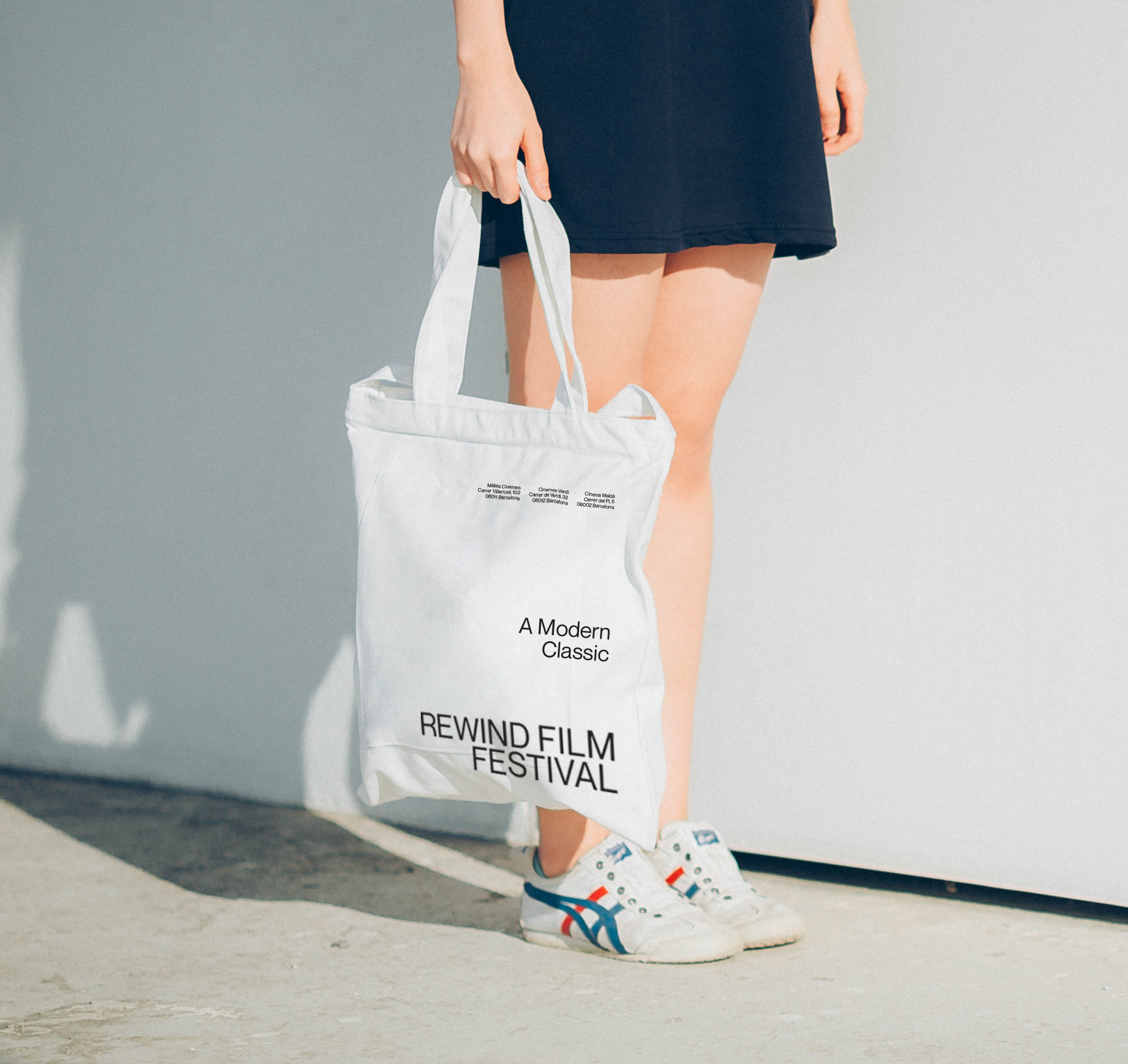 ︎